The day has finally come, and the mast has been installed. Gary and his son turned up 1st thing Monday morning, and by lunchtine it was all completed.
A couple of days to make sure all has set, and we will be able to put it to the test.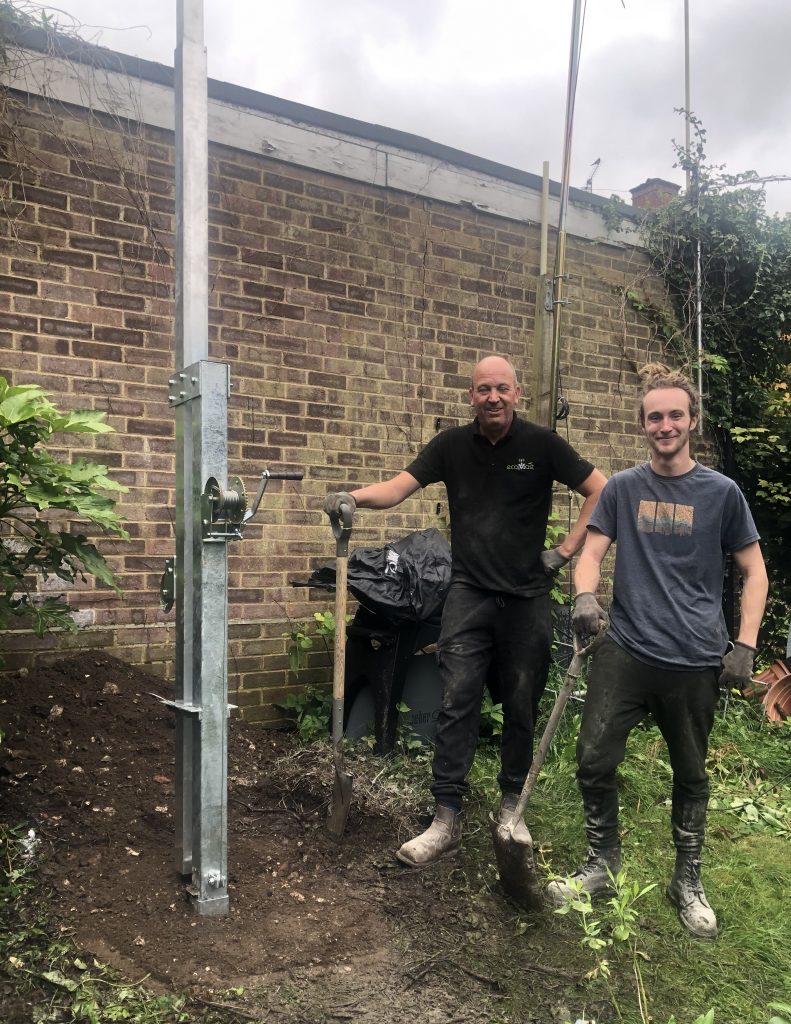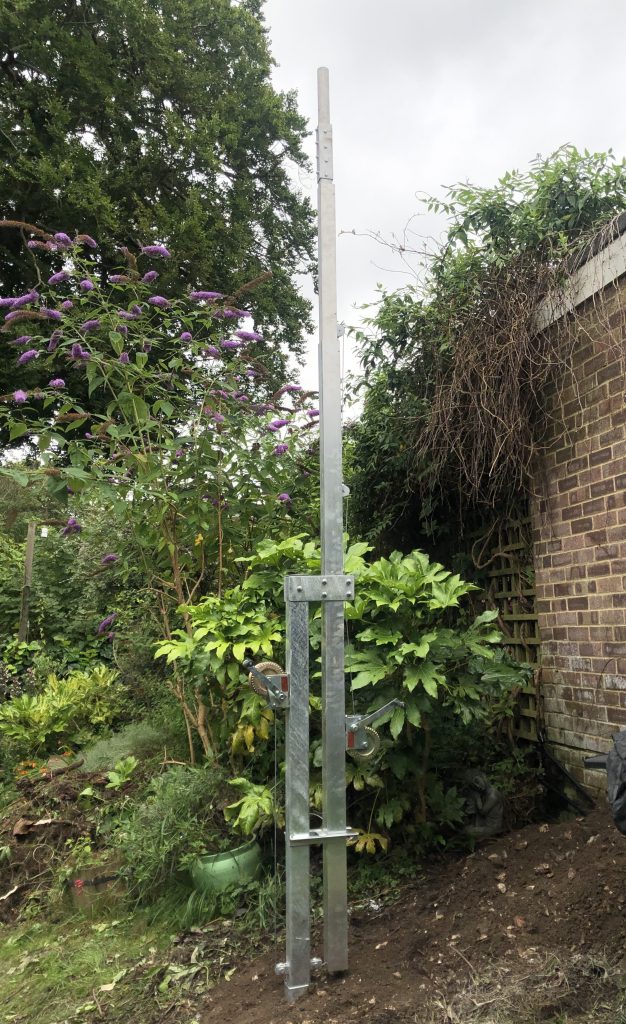 Don't worry, it is straight, I was standing on a slope trying to take the pictures!
This is the 3 section aluminium masts from https://www.mm0cug.co.uk/. Anyone wanting details should phone them to discuss. They are also willking to dig the hole and supply concrete and fit, price on application.